If you've known me for more than 5 minutes, you probably know I'm obsessed with finding ways to save money. I don't mean seeking ways to double a double-coupon. I've tried that, and I'm just not that patient. When I look for ways to save, I want to save BIG!
There are loads of amazing apps out there. Scrolling through the app store charts, I feel both excitement and anxiety thinking through all the apps I could be using and progress I could be making. It's hard to know what's best to apply to my own life.
If I invest my time and energy in an app, I want it to be worth it, especially in the financial arena. I don't have time to plug my account information into 30 new apps each month and wait to see which one works best. Plus, I don't feel safe sharing my financial information with a ton of platforms. I like to be well researched about a service before I dive in.
After a lot of research and testing, here is a list of 5 apps I've found have great functionality, are super well-reviewed, and, most importantly, can help you make significant leaps forward in your savings!
I'll never forget the day my mom pulled a huge jug full of change out of her closet and asked my brother and me to help sort it. At eight years old, I rolled around in pennies and wadded dollar bills thinking we were rich!
But really, my mom had just been slowly socking away spare change that was barely noticeable in our household budget. Acorns is that concept for the 21st century.
With this app, you enter your bank account information, and it monitors your transactions, looking for opportunities to set aside spare change through rounding up to the nearest dollar. You can also set up a monthly reoccurring payment to go into your Acorns savings account. Acorns will then invest the money for you based on the level of aggressiveness you decide on for your portfolio.
I signed up for Acorns over a year ago and already have close to $800 without any thought. There is a $1 monthly fee, which some may cringe at, but since it helped me save $800 I may not have saved otherwise, it feels worth it to me!
The best way to save big is by keeping a good grip on what you already have. As simple as it sounds, it is surprisingly difficult for most of us. YNAB, which stands for You Need A Budget, is a smart-budgeting-software that encourages users to follow these four principles: give every dollar a job, embrace your true expenses, roll with the punches, and age your money.
This app syncs and updates with your bank. It follows the zero-based budgeting method, where you allocate all of your dollars to different categories. Once budgeted, you have zero dollars left to allocate; therefore, if you run out of money in one category, you have to pull from another or else don't spend the money. It's super popular and has become somewhat of a movement, with several success stories posted online and Facebook groups supporting each other in following the principles.
Having a strong credit score can save you HUGE money in the long run! I can testify to that from first-hand experience, as I was approved for an incredible deal on an apartment before we bought our house and have qualified for the best credit card sign-up bonuses to take several free trips through "travel hacking."
For a long time, I paid monthly to monitor my credit score through FreeCreditReport.com. Thankfully, now there is a great free option. Enter WalletHub. It's touted as being the only free platform that allows you to get daily updates on your credit report (and it won't affect your credit score). It monitors your credit around the clock, and you can set up change notifications. It offers additional services, like savings monitoring and credit improvement, to help improve your overall financial picture.
I've had a few very financially responsible friends get turned down for mortgages or offered ridiculous rates because they didn't have a credit score. They were debt-free and had enough saved up for a nice down-payment for their dream home, but they'd never worried about credit. While I'm all about that debt-free lifestyle, if you plan on buying a house with a mortgage or refinancing for better rates, it's crucial to be smart and strategic about building up the best score you can.
In college, I went through a "crazy" couponing phase where I had the full closet stash of 100 deodorants and 20 tubs of toothpaste. I've since become much more minimalistic and prefer not to cut loads of coupons from print newspapers. That said, I still love a great deal, and much to my surprise, Krazy Coupon Lady has remained relevant through the years.
Not only does this app point out great print coupon deals, but it also highlights impressive sales, online coupons, and stackable deals (i.e., sale + coupon code + cashback). Being able to save 50-90% off items I was already going to buy, is a win for me!
Since buying a vehicle is one of the most significant purchases we make, it's especially important to find a deal, as it could mean thousands of dollars saved. There are many apps to help you buy a car, but when it comes to saving money on the purchase, CarGurus is among the best. I'll preface this recommendation by saying that I like their website far better than the app, so if you're at the computer, start there.
You can type in the make and model of vehicle you're looking for, along with your zip code and the distance you are willing to travel to purchase a car, and it will generate a list of vehicles in your area. The most useful feature for saving money is its deal rating system, where it will tell you if the list price is a great deal, a good deal, high priced or overpriced. It will also list how much the vehicle listing is above or below market value.
I purchased my last vehicle using this app, and I was able to buy it for around $6,000 below market value. It had been sitting on a car lot 30 minutes from my house, and the owner was about to send it back to auction just before I bought it. As the finance guy at the dealership said as I was checking out, "you basically stole this car."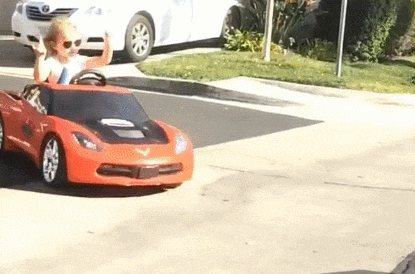 The app can be a little glitchy, so again, my preference is the website. If you can bear with the tech aspects, the deal-finding really can be amazing.
I hope this list gives you options that help you save in various areas of your life. There are hundreds of great personal finance apps out there, but it's essential to narrow the list down to a few you think will make the most significant impact on your life. Stay motivated and committed, and you'll see incredible progress.