6 Great Apps to Help You Save Money
If you know me, you know I'm constantly looking for ways to save money. I don't mean saving money by doubling a double-coupon. I've tried that, and I'm just not that patient. When I look for ways to save money, I want to save BIG!
There are loads of fantastic money apps out there. Scrolling through the Finance app store charts, I feel both excitement and anxiety thinking through all the money saving apps I could try and use to make progress. It's hard to know what's best for my personal savings goals.
If I invest my time and energy in an app, I want it to be worth it, especially in the financial arena. I don't have time to plug my account information into 15 new apps and not save more money. Plus, I don't feel safe sharing my financial information with a ton of platforms. I like to be well researched about a service before I dive in.
After a lot of research and testing, here are six apps I've found that have great functionality, are super well-reviewed, and, most importantly, can help you make significant leaps forward in your savings goals!
Do you want to make your money go further? If you're looking for ways to save money, these six apps will likely be perfect for you and your savings account!
I'll never forget the day my mom pulled a giant jug full of coins out of her closet and asked my brother and me to help sort it. At eight years old, I rolled around in dimes and wadded dollar bills thinking we were rich!
But really, my mom had just been slowly socking away extra cash that was barely noticeable in our household budget.
Acorns is that concept for the 21st century.
With this app, you enter your bank account information, and it monitors your transactions, helping you take advantage of spare change by rounding up to the nearest dollar. You can also set up a monthly reoccurring payment to go into your Acorns savings account. Acorns will then invest the money for you based on the level of aggressiveness you decide on for your portfolio.
I signed up for Acorns over a year ago. And I already have close to $800 from savings and interest, without any thought! There is a $1 monthly fee, which some may cringe at, but since it helped me save money I may not have saved otherwise, it feels worth it to me.
The best way to start saving money is by keeping a good grip on the money you already have. As simple as it sounds, it is surprisingly difficult for most of us. YNAB, which stands for You Need A Budget, is a smart-budgeting software that encourages users to follow these four principles:
Give every dollar a job.
Embrace your true expenses.
Roll with the punches.
Age your money.
This app syncs and updates with your checking account. It follows the zero-based budgeting method, where you allocate all of your dollars to different categories. Once budgeted, you have zero dollars left to allocate; therefore, if you run out of money in one category, you have to pull from another. Otherwise, don't spend the money.
YNAB is super popular and has become somewhat of a movement, with several success stories posted online. There are also Facebook groups where people support each other in following the principles.
In college, I went through a "crazy couponing" phase where I had an entire closet stash of 100 deodorants and 40 tubes of toothpaste. I've since become much more minimalistic and prefer not to cut loads of coupons from print newspapers.
That said, I still love a great deal. Much to my surprise, Krazy Coupon Lady has remained relevant through the years.
Not only does this app point out great print coupon deals, but it also highlights impressive sales, online coupons, and stackable deals (i.e., sale + coupon code + cashback). To save 50-90% off of items I was already going to buy, is a win for me!
Since buying a vehicle is one of the most significant purchases we make, it's especially important to find a deal. It could mean thousands of dollars saved!
There are many apps to help you buy a car. When it comes to saving money on the purchase, CarGurus is among the best. I'll preface this recommendation by saying that I like their website far better than the app, so if you're at the computer, start there.
You can type in the make and model of vehicle you're looking for, along with your zip code and the distance you are willing to travel to purchase a car. It will then generate a list of vehicles in your area.
The most helpful feature for saving money is the app's deal rating system. It will tell you if the list price is a great deal, a good deal, high priced, or overpriced. It will also list how much the vehicle is above or below market value.
I purchased my last vehicle using this app, and I was able to buy it for around $6,000 below market value. It had been sitting on a car lot 30 minutes from my house, and the owner was about to send it back to auction just before I bought it. As the finance guy at the dealership said as I was checking out, "you basically stole this car."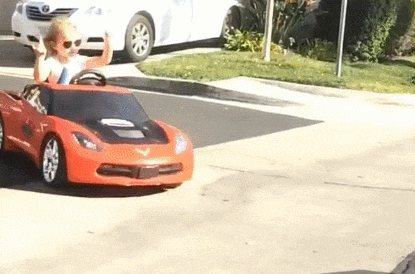 The app can be a little glitchy, so again, my preference is the website. If you can bear with the tech aspects, the deal-finding really can be amazing.
Gas Buddy can help you save money by finding the best price on gas in your area. With the cost to fill up your car having risen significantly in the last year, saving 40 cents a gallon can add to your savings quickly. It's crucial for commuters seeking to keep costs down.
This app touts in the app description that you can save "$20 in 20 seconds." As someone who has used this app for years, I can personally attest to this being true!
Retail Me Not shows you coupons for all the best deals. They claim to have 200,000+ offers for more than 15,000+ brands! It's a great way to find discounts on items and deals at restaurants and other places like hotels, cruise lines, and theme parks. They also offer cashback savings for shopping at many stores.
Before I buy almost anything online, I've made a habit of checking this app to see if there is a coupon code or discount available to help me save money.
I hope this list gives you options that help you save in various areas of your life. There are hundreds of great personal finance apps out there. It's important to narrow the list down to a few you think will make the most significant impact on your life. Stay motivated and committed, and you'll see incredible progress.
How to Maximize Your Money
It's easy to save money in one area, only to let it slip away in another.
I want you to not only save money on everyday purchases but also see the money in your emergency fund and savings account constantly rising.
Here are some money tips to help keep your bank account growing!
Live on a Budget
When you're trying to save more money, I recommend you buckle down and follow a budget!
A personal budget can help you get the most out of your money. You'll be able to keep a handle on how much you're spending. You'll also see what areas need improvement, making it easier for you to maximize every dollar.
The key is planning ahead so that no matter where expenses come up during the month, there's enough money in your budget for it.
This way, you'll always be prepared!
Cut Your Monthly Expenses
One of the best ways to save money is to spend less.
Look for any areas in your budget where there's an opportunity to cut back and save money. This might include canceling subscriptions, downsizing a car, or scaling back at the grocery store.
Consider calling your service providers to see if they can offer you a discount. For example, you might be able to get a better rate on insurance or cut back on your internet costs.
Avoid Credit Card Debt
We live in a culture that has normalized credit card debt.
Credit card companies spend millions of dollars marketing their cards. They offer incentives, travel bonuses, and cash back to encourage people to rack up debt.
It's incredibly easy to charge something to a credit card and tell yourself you'll pay it off before your next statement. So often, however, an unexpected expense surprises you, and you opt not to pay off your entire balance. Before you know it, your balance is accumulating quickly.
With many cards charging between 15%-25% interest, it is a horrible waste of money. If you are focused on saving money, you want to avoid handing your money out to a credit card company.
Pay Yourself First
If you don't have a savings account, open one and start saving ASAP.
When you get paid, create a habit of automatically transferring money to savings right away. Better yet, set it up as a direct deposit that automatically transfers out of your checking account and into savings when you get paid. This will help establish discipline and sock money away before it goes to competing priorities. It also helps set you up for long-term success. It'll provide a healthy account you can turn to in emergencies that will help you avoid debt.
Books like Rich Dad, Poor Dad, and Profit First explain the importance of this concept in more detail.
Invest for your Future  
It's never been easier to start investing your money! With apps like Betterment, Wealthfront, and Fidelity, you can get started right away.
For people who aren't tech-savvy and feel overwhelmed when talking about personal finance, these apps have made the investing process super user-friendly!
I personally use Betterment and Fidelity, and have been amazed by the ease of their apps!
You've got this!
Today, we've talked about six great apps to help you save money. We also talked money tips to help you save more more and stay out of debt by being intentional with your personal finances.
There are so many opportunities to save big!
Which personal finance and saving apps do you love? Which ones are you most excited to try?
Let me know below in the comments section!