Choose the Perfect Airbnb for your Vacation
Airbnb is a game-changer. Gone are the days when you have to pay $1000+ for a suite to have extra space when you're traveling.
When I travel, I'm picky about where we stay. I like the types of rentals that are "champagne tastes, but on a beer budget." I seek the most luxurious space possible for the best price.
I've spent countless hours on Airbnb searching for rentals and becoming familiar with how their site works. I've been fortunate to have great experiences around the world, including stays in countries like Austria, Ireland, the Czech Republic, Sweden, Spain, and many others.
Not All Airbnb Rentals Are Perfect
With all my good experiences with Airbnb, I recently had a bad experience with the site.
I attended a bachelorette party, where everyone split the cost of an Airbnb rental. Six of us visited for two nights, so I figured that the price would be pretty low once we split the total for each person.
When I received a message saying my portion of the Airbnb rental was nearly $300, I almost choked. I thought perhaps the price was much higher than expected because we'd be staying in a luxury apartment. Or maybe the rental had several rooms with more space to spread out. I was okay with that.
I soon learned that was not the case. The Airbnb rental was a small two-bedroom apartment, and everyone had to share a bed, with a few of us sleeping on the floor. The rental wasn't in great shape— it was disorganized and cluttered.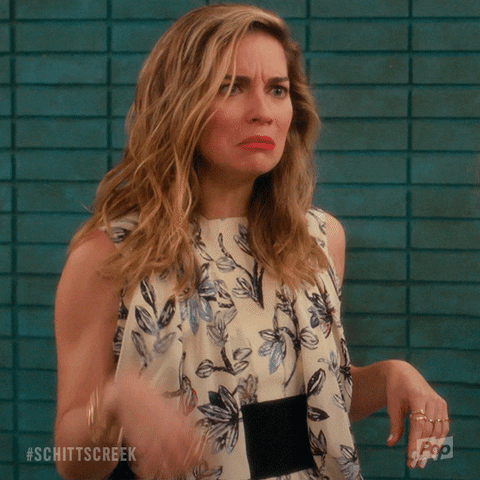 4-star hotels in the area were going for less per person, which made renting through Airbnb seem like a downgrade. My friend who booked the room was disappointed with the booking, as she had tried hard to find a great home.
That trip made me realize that booking a great room on Airbnb isn't always straightforward and obvious.
How to Find the Right Airbnb Stay
It's easy to get roped into an Airbnb home that looks nice on the surface, but, in person, it isn't stellar. Thankfully, there are discernible patterns among the rentals that tend to be the best places to stay.
Here are my top tips for finding those diamonds-in-the-rough rooms when scouring through hundreds of listings. These Airbnb tips have allowed me to stay on a gorgeous farm in the Scottish Highlands, wake up to a picture-perfect view of the Ring of Kerry in Ireland, sip coffee in my PJs overlooking the Austrian Alps, and have other incredible experiences around the world. 
1. Prefer Airbnb SuperHosts
Not all "Hosts" are equal. Some hosts are new to Airbnb, some have been around for a while with no good reviews, and some are "Superhosts."
Superhosts are Airbnb hosts who are both experienced and have excellent reviews. For the most part, they are safer bets.
I know everyone needs to start somewhere, and my husband and I have guests with our fair share of up-and-coming hosts. But, when I want to play it safe and have the best chance of getting an excellent room, I limit my search to "Superhosts."
Under the "More Filters" tab, you can select Superhost, restricting your Airbnb search to experienced hosts with great reviews. To get the Superhost badge, a property owner has to have done the following within the past year:
Hosted at least ten guests
Maintained a 90% or higher response rate
Held at least 80% 5-star reviews
Have a low cancellation rate
Logically, it makes sense, as Airbnb rewards the hosts who provide an excellent, predictable service that can increase their bookings and revenue.
There are still thousands of hosts who have excellent properties but have not yet reached the Superhost status; however, if you want to increase your chances of a safe bet with your accommodation, then apply this app filter.
2. Start Your Search Broad
Start with a broad search and stay open to different areas.
Let's say you want to go to Italy, but you're flexible regarding which city you want to visit. Airbnb allows you to search the whole country. This feature can help inspire the direction of your search and find some wildly popular rental gems that provide unique experiences.
For example, in the search I did recently, the top results included a treehouse in the Italian countryside and a room at an Italian cookery school. Both listings have 200+ 5-star reviews, but they're in cities I've never heard of before.
If I limited my app search to just popular cities, more commonly known cities, like Rome & Venice, I would miss several fantastic listings.
3. Apply the Right Airbnb Filters
Take advantage of the many filters the Airbnb app provides to narrow down exactly what you're looking for and where you would like to stay. You can do this either by:
– Selecting established filters under "Trip Type," such as "For Business" or "For Families"
-Manually working through the individual filter categories
The preset Airbnb filters help you quickly find the best property for your needs. It can be helpful if you're on a work trip and need specific amenities, like fast Wi-Fi. Or, if you're traveling with a baby, the families tab may help you find a home with a crib.
I sometimes find these filters a little too limiting. Therefore, I like setting up my own filters. I personalize my search to things that are important to me.
For example, if I stay in a city, I like free parking included. That is a significant added benefit, as no one likes being surprised by a $30 a day off-site parking fee.
I also like to start with filters that limit the search to my ideal setup. If I don't find it, then I can take away filters and broaden my search.
For example, I might start my search with filters looking for a gym AND a pool. If I don't find somewhere with both in my price range, I might eliminate the gym filter and see what I can find with just a pool.
4. Find the Right Neighborhood
The location of your Airbnb can significantly impact your experience. This is especially true in big cities or if you have children.
Geographic closeness to sites you're interested in can save you time and money. It may also help you feel more immersed in the local culture you desire.
Take the time to learn a little about the various areas of town. Which neighborhoods are safest, have the best restaurants, are near public transportation, and are near the things you want to do on your trip? Prioritize what's most important to you, and then look for neighborhoods that fit your criteria.
With the bigger cities, I often do a quick google search for the "best neighborhoods in X (insert city of choice)." I'll then look on TripAdvisor for the best restaurants and activities nearby and evaluate if my interests mostly center in a particular local area.
I also check the neighborhood's safety by doing a quick crime stats search. This is especially important if I'll be walking quite a bit or using public transportation.
Once I've narrowed down an area, I look for rooms or apartments in or near those neighborhoods using the Airbnb "Neighborhoods" filter. You can also limit a search to a specific area on the map. Although Airbnb won't give you a home's exact address until you book (for safety reasons), you can still gather the relevant information about the nearby area or message the host if you want the exact address.
5. Read the Reviews
You can often find the best information on an Airbnb property hidden in the reviews. You can discover more specific, in-depth details about the property, such as the hosts' demeanor, the area of the town, safety, etc.
Just because a property has tons of great reviews, it doesn't mean it is the right property for you.
For instance, on one of our first Airbnb experiences, we stayed at a property in London, now we laughingly refer to it as "a hippy's tent." The property had several glowing 5-star reviews, so I quickly jumped on it without reading deeply into the reviews.
As it turns out, the room was a third-floor loft that required us to climb a ladder to get to our room (which wasn't great fun with two big suitcases). Once we were in our space, the room was tiny, and the ceiling was about 5 feet high, which meant we had to duck when moving around the room.
Our host was a shirtless, pot-smoking musician who was sweet as could be, but given we don't smoke, we didn't enjoy the smell fuming up the stairs. It was a cute and quirky place, and I could see how college backpackers would love it, but it just wasn't a good fit for us.
Later, I looked more closely at the reviews and realized that several people had mentioned the quirks we didn't like, but I had missed them before I booked because they were wrapped inside the positive reviews.
Also, I try to pick properties with plenty of reviews. I understand that everyone must start somewhere, but I prefer not to be the first to try out a new property. If you fall in love with a property without reviews, see if the host has any other properties they own that are well-reviewed. This can help provide proof of their quality standards.
6. Choose your Travel Dates Wisely
Picking travel dates can be tricky for many reasons. If you wait too long, the best places will likely be fully booked. On the other hand, if you wait until the last minute, sometimes properties will adjust their prices lower to fill the room (rather than leaving it sitting empty).
If you're flexible with your dates and location, or if it's already last-minute, you may be able to take advantage of some great deals or ask for a deal (see more in my next point).
When you're booking, be mindful of the property's cancellation policy. On Airbnb, they fall into three main categories:
Flexible- full refund of accommodation fees up to 24 hours prior
Moderate- full refund of accommodation fees up to 5 days prior
Strict- full refund of accommodation fees up to 14 days prior
When I'm debating between two properties I equally like, I tend to favor a property with a more flexible cancellation policy. Life happens, and sometimes dates/ locations need to be changed. I find great comfort knowing that if needed, I can cancel my booking at the property. You don't, however, want to cancel too many properties, especially at the last minute. It can cost the host money if they can't find other guests in time, and I want to be conscientious. Plus, Airbnb will only refund you their service fee up to three times per year.
Also, when considering dates and looking for a deal, be mindful of popular events or peak seasons, as the prices may spike. So, if you're flexible with the dates when you want to visit a particular destination, try a few different times to see if you find better prices later in the year, especially if you find a specific property you love that is out of your budget. You might find it to be cheaper in October vs. the middle of summer.
7. Ask the Airbnb Host
It's a bummer when you find the perfect property, but it's out of your price range. Before you blow your budget or give up on it completely, consider messaging the host to see if they're willing to offer you a discount—particularly if it's last-minute or your trip is longer than a week.
Many people aren't aware that Airbnb prices are negotiable, and hosts can send you a discounted "special offer."
When reaching out with your request, DO NOT click on the "Request to Book" option, as it can lock you into dates once your host approves your stay. Instead, click on "Contact Host," which allows you to send an exploratory message.
When making your request, remember, a host doesn't have to allow you to stay in their house. In your message asking for a discount, be as kind as possible. It can help to introduce yourself first and tell the host how much you love their property. After you've made the request, end your message with a nicety. This is especially important if it is someplace you will want to stay regardless of whether they go through with the discount.
I feel most comfortable using this method when I'm deciding between several properties and have multiple options if the host doesn't like my request. This method tends to be more effective with more extended stays (think week or month-long bookings).
I've been offered up to a 25% off discount. I've also been told "no" and still stayed there anyway. Although this method doesn't always work, one simple message could save you hundreds of dollars when it does.
As you can tell, I'm a fan of Airbnb. BUT, I try my best to use it with wisdom and caution. The reality is that there are many horror stories of failed experiences and misleading listings. I hope the tips in this post will help you join the many raving fans around the world who've had great experiences!
If you've never used Airbnb, follow this link for $20 off your first stay.
Happy travels!