When people hear how much we travel and some of the locations we've been too, they assume we're cramming into bunk beds in dingy, back ally hostels. No offense to those who are cool with that, but it just isn't our style. I'm more the "champagne tastes on a beer budget" type. My friends who've traveled with me know, I LOVE beautiful rooms and luxury amenities. I like to stay in the center of the action and have plenty of space to spread out. I want excellent food, good wine, and low-stress travel. I love all these things, even more, when I can get them dirt cheap.
Amazing trips on a budget aren't that difficult to plan if you know where and how to look. Here are four tips for putting together your dream trip on the cheap:
1. BE FLEXIBLE WITH YOUR DATES
As you probably know, flight and hotel prices are continually changing. Flights you want could be expensive one day, and much cheaper a few days later. Even just one or two dates can make a big difference- ex: some airlines that offer the best deals only have two flights a week going to your destination. The difference between when your ideal date and two days later can be hundreds of dollars. (use a current example from a Norwegian Flight)
I like to use the website & app Skyscanner to help me find the best dates to fly. On their website, if you click on the dates box, you can select "Whole Month" instead of specific dates and see which dates are the cheapest to fly within the time frame you're planning to travel. If you are really flexible with your dates, you can click on the cheapest month, and it'll take you to the most affordable times to fly in the coming months. Scott's Cheap Flights is also a great resource if you're flexible. You can sign up to receive alerts when there are great deals to destinations you're interested in. For example, I just got an email informing me that I could get a flight to Australia for around $500 round-trip from several US cities.
2. BE LOCATION FLEXIBLE
Piggybacking off of the last point, it can save you a ton of money to be flexible with your location. Let's say you want to travel to Europe and Italy is your top-choice country, but you'd be happy landing in several different locations. Instead of only looking in Italy, you could, perhaps, take advantage of a really cheap flight deal to Ireland and start your trip there. Then eventually, fly over to Italy (btw flights within Europe can be super cheap once you're already over there). It works great domestically as well. For example, if you plan on traveling to Austin, TX for the holidays. You should also look at flights to San Antonio and Houston, as their both within 3 hours of Austin and could be hundreds of dollars cheaper.
With Scott's Cheap Flights, being open to various locations can make the website even more useful, as they may send you an insanely awesome deal to an exotic locations you'd love to visit, but may not be at the very top of your bucket list. For example….
3. DO YOUR RESEARCH/ PLAN
I'm all for spontaneity and seizing random adventures and activities when traveling. However, if you want to stay on a budget AND get to do some really cool things, doing a little advanced planning can benefit you in so many ways! For example, it can help you find cheap:
Food– we all know eating out can drain your budget FAST on a trip, but it is nice to experience local cuisine when traveling. To save and still get to enjoy, I like discount eats in advance. The top 2 ways I do that is through Groupon and TripAdvisor. I've used Groupon to score 60% off a five-course meal in Italy and 75% off Mojitos and Tapas in Barcelona. Those are experiences I probably wouldn't have splurged on otherwise, but I could do it more guilt-free with the deals.
Activities– Most larger cities have a variety of activities you can do for free or very little money. For example, some of the top-rated "things to do" in Europe are free walking tours (we've had great experiences with Sandeman tours in various cities). And you can find many museums, exhibits, and festivals that are free at least have one day of the week. By looking in advance, you'll be able to hit the ground running with lots of fantastic activities planned that don't break the bank.
Perks– I like feeling like I have VIP access without having to pay much or anything for it.. i.e., I don't particularly appreciate waiting in long lines, especially when I have limited time in a cool destination. But really, who does? To avoid wasting time in long queues, I like to see if I can book tickets in advance with skip-the-line access. For example, when we went to the Vatican, we were able to skip a monstrous line down the block simply because I'd taken 5 minutes to gain access in advance vs. on the spot- and it was the same price.
Planning can help you hit the ground running and stress less about the budget once you're on the trip. I don't always get to spend a lot of time in an exotic destination, so by golly, I don't want to waste it in a boring line or with my head buried in a guide book.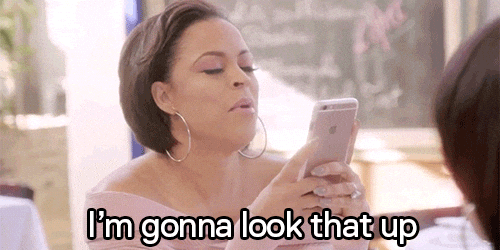 4. BE OPEN TO "LAST-MINUTE" (in some circumstances) 
I've, at times, had people look at me like I had a 3rd eye when I've told them I didn't have everything booked for our international trip that was less than two months away. It's not that I'm not a planner, because if you see my itineraries, you know that I am. But it's a strategy I use to go against the crowd and avoid when everyone else is booking i.e., when the airlines and hotels know they can charge the most for flights.
If you're hoping to go to Minneapolis on Super Bowl weekend, don't wait for the last minute. But in a lot of situations, waiting until the last minute can play in your favor. Sometimes you can find killer deals if it's not a super popular time of year, or if you're on a road trip and you're flexible about which city you stay in, or if you feel like a spur-of-the-moment weekend getaway. If a hotel has a bunch of vacancies, in many cases, it's better for them to rent out rooms at deeply discounted rates rather than having them go unused. So if you find yourself wanting somewhere to stay on short notice, check out the app HotelTonight. Also, Hotwire and Priceline's Express Deals often have great last-minute deals.
Sometimes you can even find great flights at the last minute, but that involves quite a bit of risk and a greater need for flexibility- so I'll save that discussion for another time when I can go into more detail.
Travel doesn't have to cost a fortune to be amazing; you just need to know where to look and be willing to put some smart strategies behind your planning. We've traveled to 20+ (find exact) countries within the last five years for cheaper than many people pay for domestic trips, and we've made many domestic trips for free or next to nothing. So get your dream goggles on and start pinning destinations to your vision board.
These are the first of many tips and insights I'll share on how to plan dream trips at affordable prices. To make sure you're in the loop of future travel articles, sign up for my newsletter!